wips
just wips, no pressure
A place for artists to chill. No need for perfection, this is not a portfolio site. Have fun, learn something, make progress, post wip, repeat. Track your progress and feedback.
Features
Post
A post is a progress log, not the finished piece. Share how your art develops, ask feedback as you work on it. Give critiques on fellow artist's work, grow together!
It is structured like a blog. For each update, you can share the images you currently have and write about what your goals are. Note that we currently limit file sizes to 1 mb and may do compression.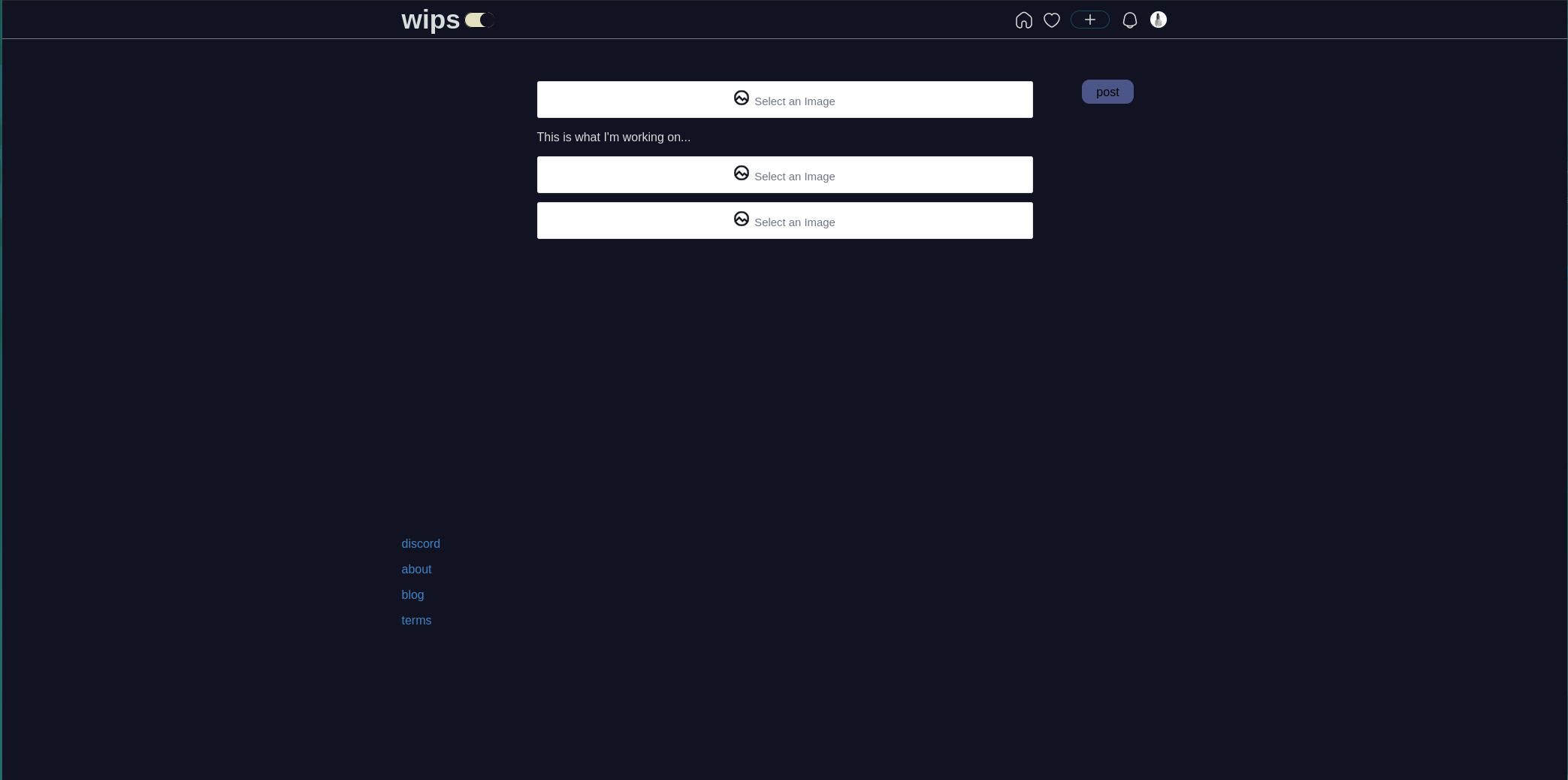 When you made some changes, share them. Update your post.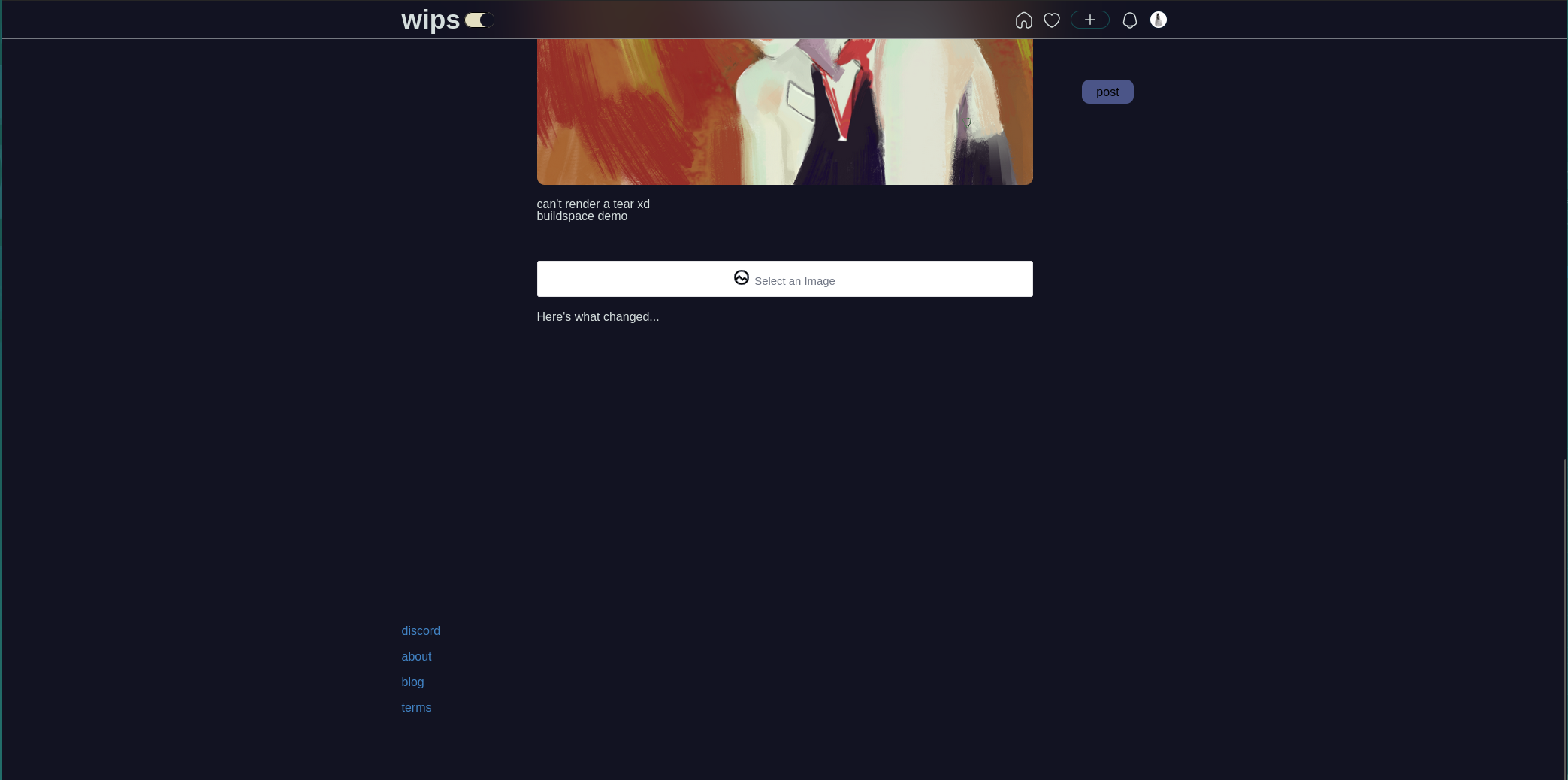 Update your post as many times you want. The thumbnail for your post will change to your latest wip!
Critique
Write detailed critiques on the latest update of a post.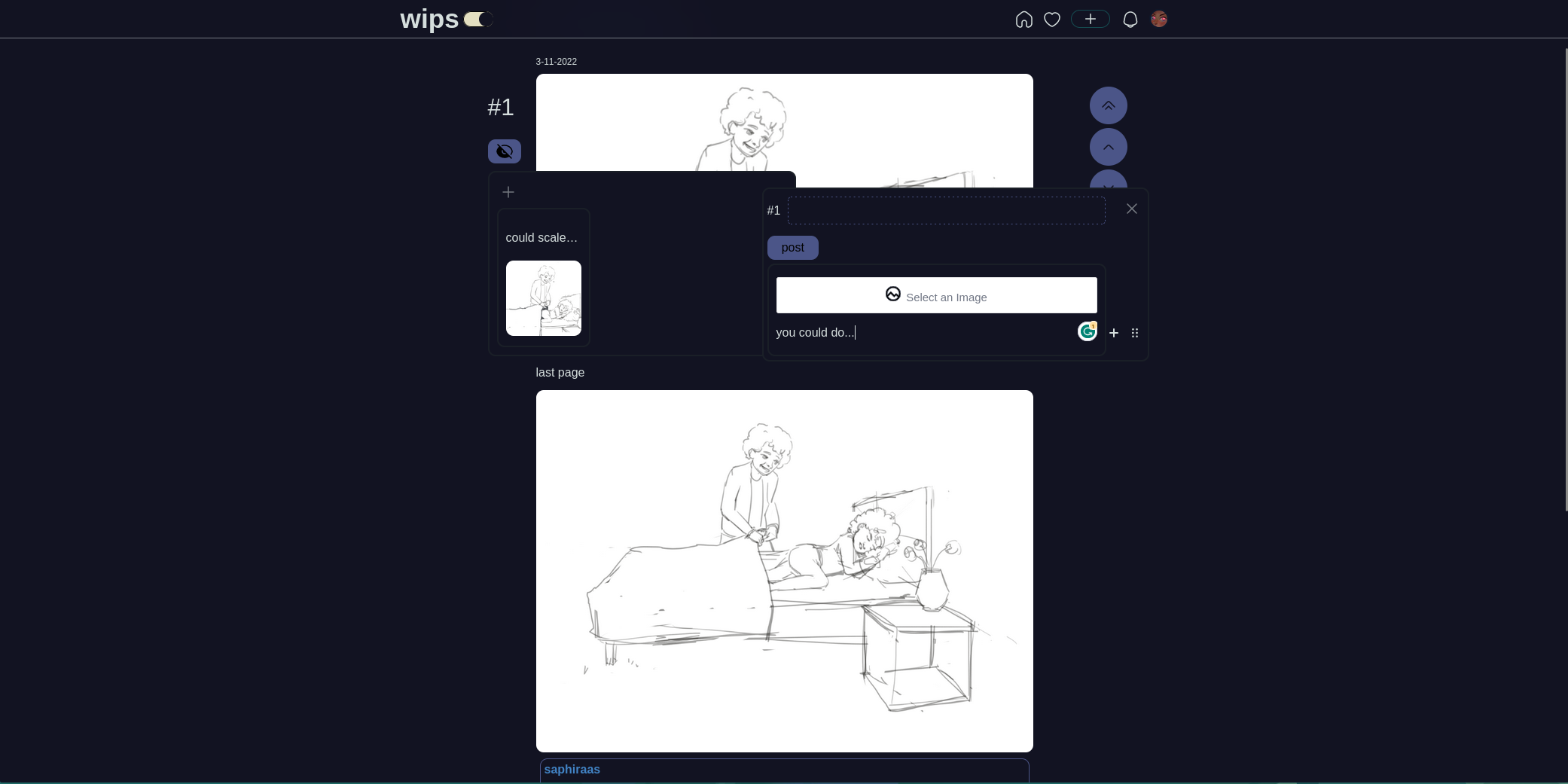 View critiques other artists wrote on every update.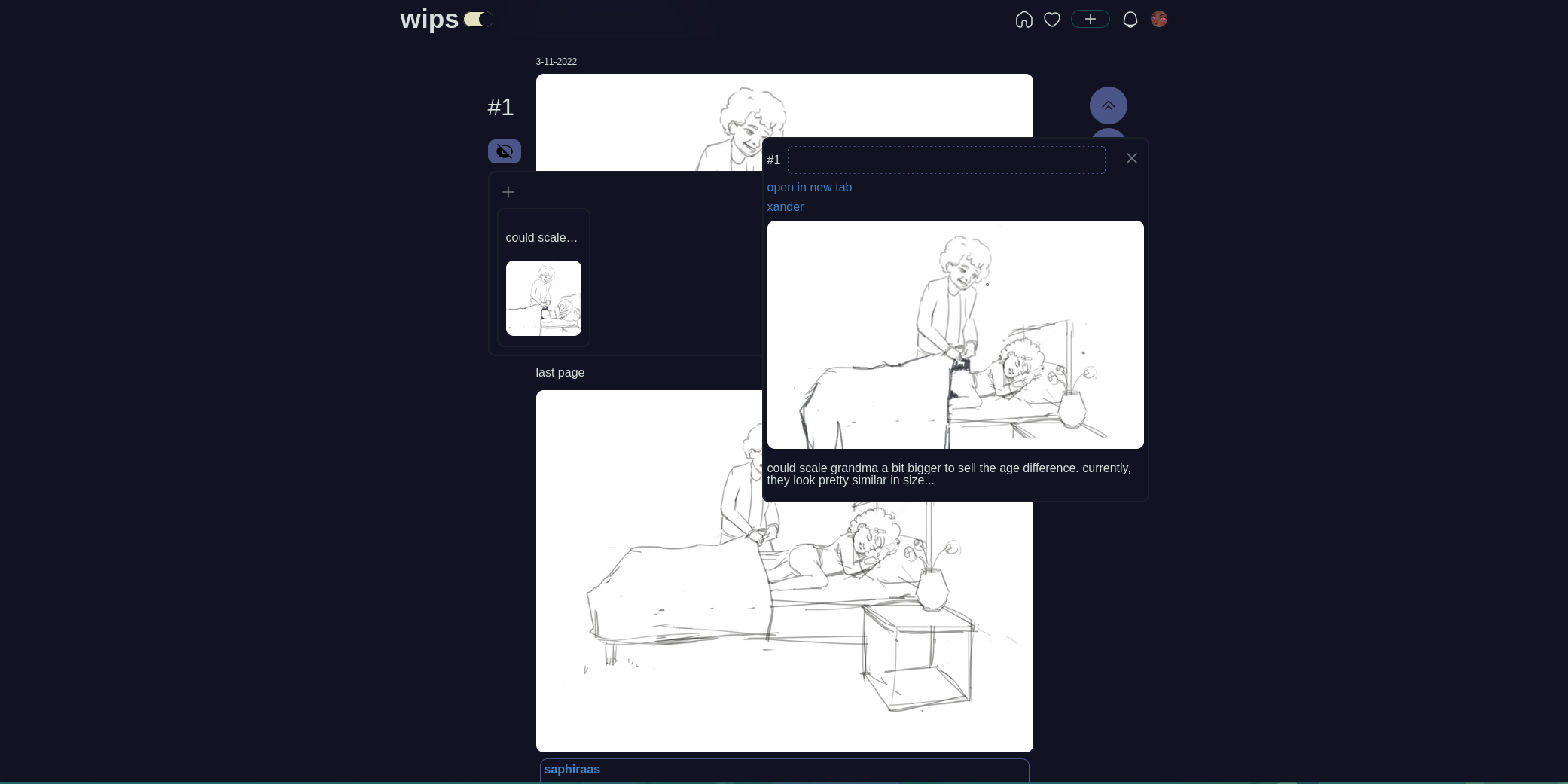 Team
We are artists also trying to improve. :)
Support wips.art
Join discord and let us know how wips.art could be better at tracking progress and feedback. If you know an artist who could use wips, share it to them. We want it to be a place where artists grow.
We currently don't have a memberships/subscriptions yet. But if you like what you see and want to support further development, we accept donations (non-refundable):
Thanks!